As entrepreneurs and business owners, we often feel pulled in a million directions. You know the feeling. You're doing one thing, and next thing you know someone else's "urgent" matter gets thrown on your plate.
I've been dedicating a lot of time this year to truly focusing on business. How to improve, how to strategize, how to advertise, how to get more organized, etc. It can be tough. As artists and passionate people, we're not always as strong in the financial/forecasting sector. Not to stereotype…you could be reading this and be thinking, "Lady, you don't know me! I'm a total financial rock star." If so, that's amazing. For me, and I'm assuming a few other dance professionals, that isn't the case. We have to work at it.
As a dancer I'm no stranger to hard work. I know you're not either. So I haven't shied away from that. I've spent hours upon hours listening to podcasts, reading articles, taking courses (I've spent a small fortune on them this year), etc. To be honest, I've learned A LOT. It's been eye-opening and I truly feel like I could hold my own against others in the business world. I really, really enjoy this side of things. It's become so interesting to me, and I've really embraced it.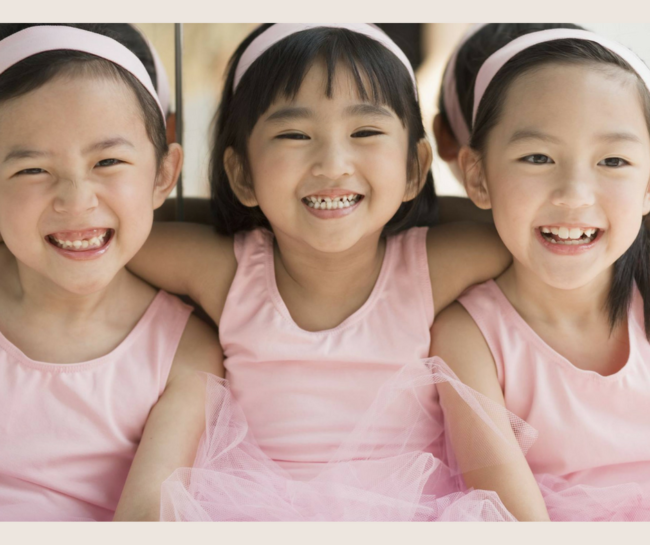 Anyone know where I'm going with this? Well, I've embraced it so much that I realized I've neglected the whole reason that I originally got into this: Dance! Seriously. This was the driving force to me starting a business, and the thing that pays our bills, yet somehow, I neglected to spend enough time learning there a well.
Fast forward, and now I've found a new obsession that balances it out just a bit. Here it is:
I love being able to listen to fellow dancers open up. Granted, they might be in a totally different place in their lives and careers. After all, I'm a mom who owns an on-site studio and content business. I'm not exactly auditioning for anything anytime soon. However, I find these so inspirational. So touching. So real. To be a dancer is a huge honor and a huge sacrifice.
I'm all about finding balance in life, and to me this corner of the internet is a beautiful example of that. It hits on my constant desire to learn (business mindset) and my true love and passion (dance). I hope that it brings you joy as well!
Cheers-Leah